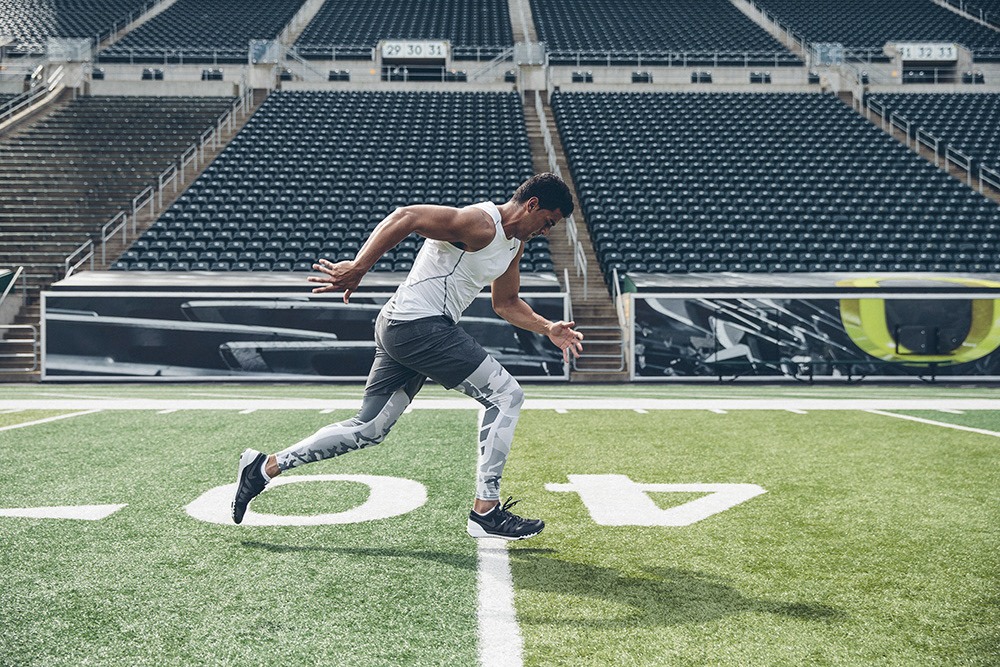 The University of Oregon has long been known for pushing the boundaries of design and innovation with it's sports teams. Mode Adjust was approached to help further that goal, by creating giant print graphics to wrap around Autzen Stadium. 
The project was challenging for man reasons, not the least of which was the sheer time it took to create, work with, and save files. Generally with large print pieces, they are on billboards or buildings, far away from the viewer, and as such can be lower resolution. These graphics however are at ground level, where anyone can walk right up to them. As a result, they needed to be incredibly high resolution, which translated into VERY large files. It became routine in the process for a file to take 2, 3, 4 hours to save. Where normally one tries to save files as often as possible, to avoid losing any progress in the event of a crash, we got used to working on a file for 2 or 3 hours while it's previous version from a few hours ago was saving in the background. It was an interesting process for sure, but really fun and a nice change of pace from the motion world.
Nike created a video
featuring Marcus Mariota, where some of the stadium graphics can be seen in the background of shots. Check out that video, and more stills of the stadium wrap, below.
(Big props to
Infinity Graphics
for doing an incredible job printing and installing the wrap!)