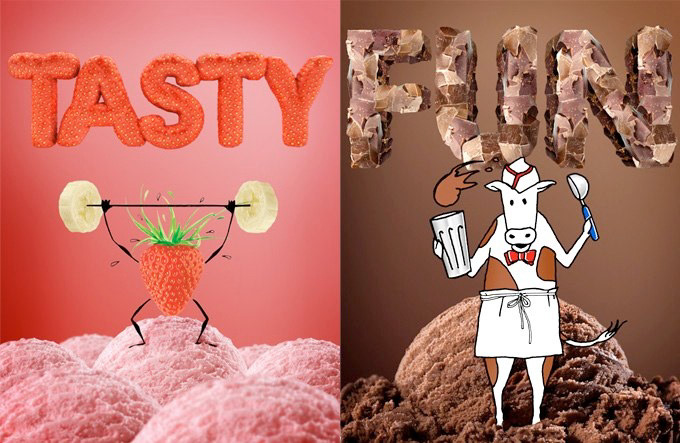 These concept boards and animations (below) were created for in-store display on Freal smoothy/milkshake machines. Freal has products and blenders in convenient stores across the nation and needed fun content to go on their interactive touch screens. Along with these concept boards, I also modeled, textured and animated Freal's hero cow character (quicktimes below).  Marshall Bex acted as creative director for all concept boards and animations.  Produced at Kiacon via Mode Adjust.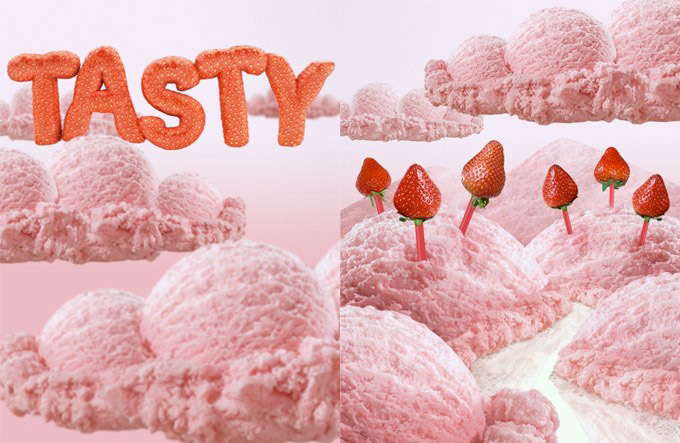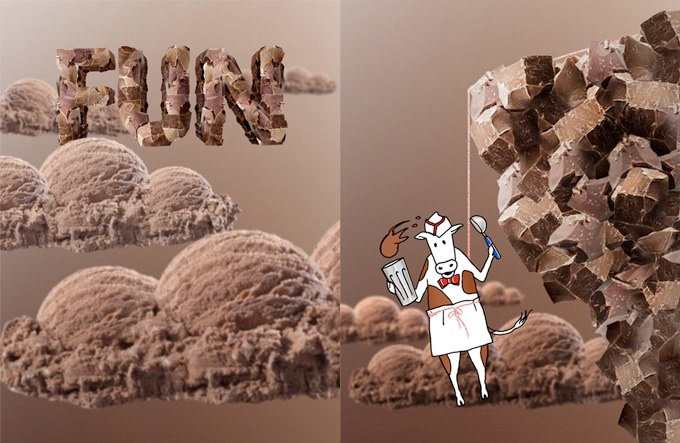 Animation by me, drum set by McKay Marshall
This was created to be a looping animation for the blender's screens.  I handled all character animation. McKay Marshall animated and composited everything else in After Effects.
Part of the Freal process involves picking out your flavor, then placing the cup into the blender. The blender then takes your cup up into itself and prepares your drink for you. This animation was designed to be an "inside look" into just how the blender actually mixes up the customer's drink. The animation plays on the blenders screen while the customer's drink is inside being prepared.
I handled all modeling, texturing, and animation of the roller coaster sequence.  Brian Merrell designed and animated the curtain open and close sequences.